Canon released the most drooled after camera this year
---
---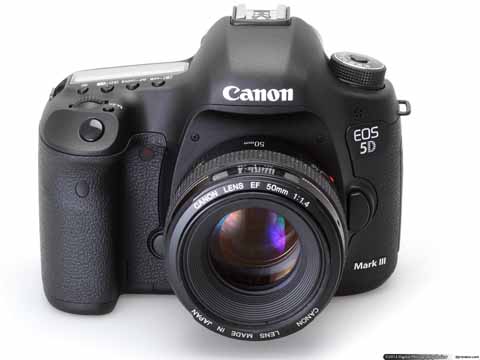 For those interested, Canon released one of the most anticipated, drooled after cameras this year: Canon 5D Mark III
On paper, it addresses the issues with the previous model:
Higher ISO sensitivity (Great for clubs, indoor venues!)
Multi focus points (finally! Great for focusing on things off centre)
Dual card support (ever ran out of memory before???)
Optional GPS support (woohoo Geo tagging!)
In camera HDR (jury is still out on this one)
etc, etc, etc…
Is it worth getting…probably not. It's not that it's a bad camera but over the previous model, there aren't any real innovations here apart from HDR support in camera and high ISO. For every other new feature announced else there's a 'workaround' in the previous model.
Disappointed…a little, but it means that we won't have to fork out a lot of $$$ (US$3500 or £2999!!!) for a while (but any generous person reading this is more than welcome to get me one 😉 )
DP Review (Image also from DP review)
Review
Bits and pieces on Canon Rumors:
CR Link
---
---